Social Program
Excursion will take place in the afternoon of September 10th (Wednesday). We plan to visit Dazaifu Tenmangu (a shrine) and Kyushu National Museum.
Dazaifu Tenmangu
Dazaifu Tenmangu is a shrine built over the grave of Michizane Sugawara, who was a devoted scholar in the 9th century. He served the Emperor as a trusted Minister of the Right, until he fell into disfavor by his rivals and was exiled from Kyoto to Dazaifu here in Kyushu island. He was vindicated after his death, and was deified and worshipped as a God of literature or calligraphy.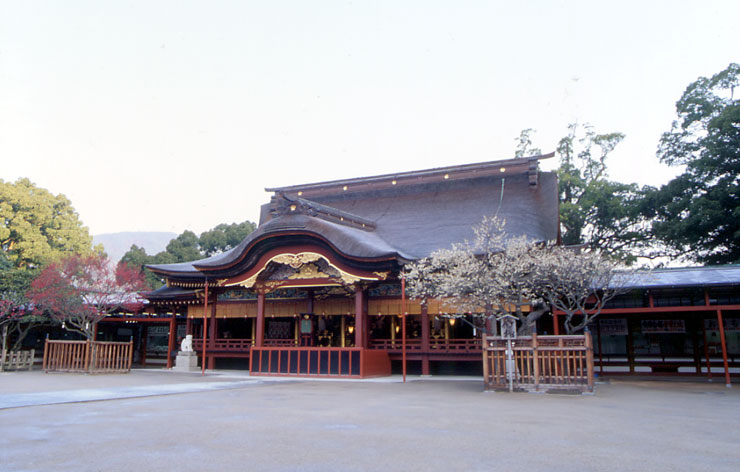 Kyushu National Museum
Kyushu National Museum is located in the neighboring area of the shrine. It is the fourth national museum in Japan, following Tokyo, Nara, and Kyoto, which was established in 2005. They not only exhibit but also preserve and investigate cultural assets on the basis of the concept "Understand Japanese culture from the point of Asian view."